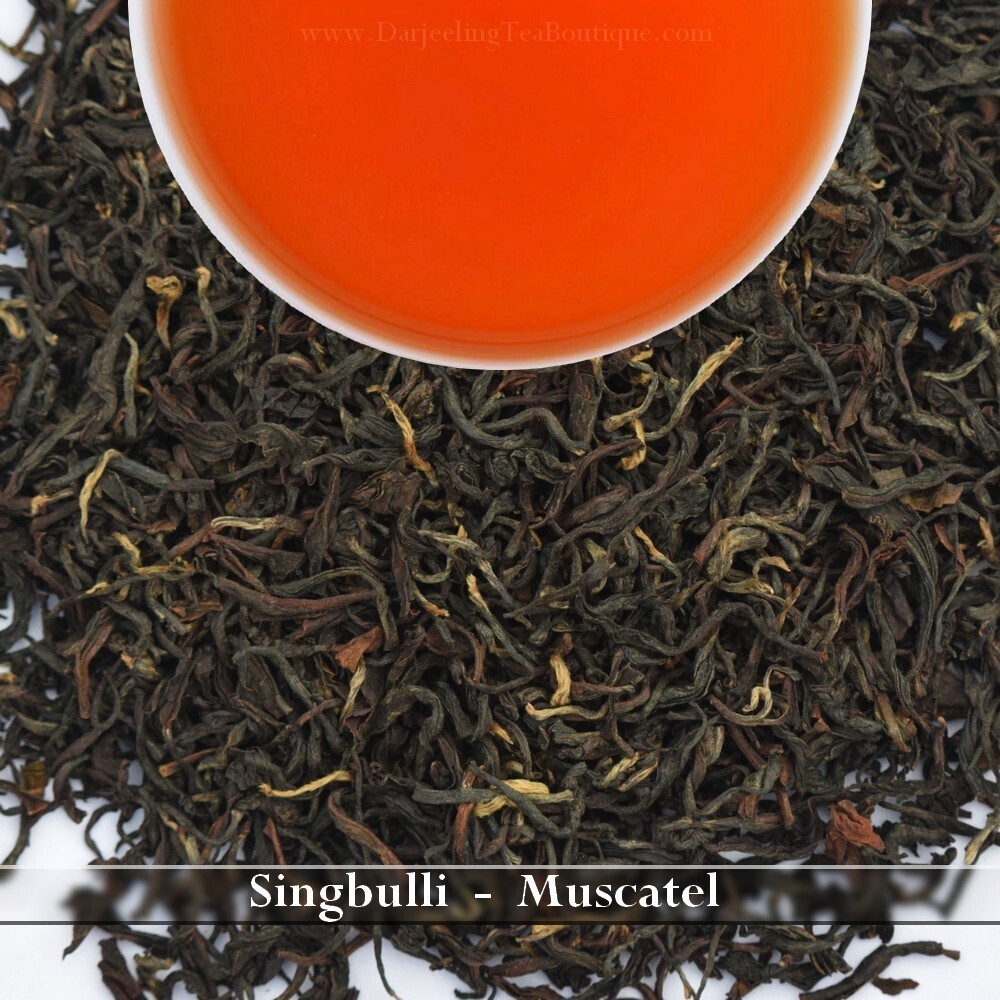 SINGBULLI - MUSCATEL
SFSB22
Product Details
[tab name='Details' icon="info"]
SKU: SFSB22
Origin: Darjeeling, India
Type: Black Tea
Cultivar: China Cultivar
Grade: SFTGFOP1
Organic: 100% Organic
Garden: Singbulli
Flush: Second Flush
Year: 2022
Weight: 100g (3.52 ounce) [40-50 cups]
Manufactured: June 2022
[tab name='Description' icon="fa-align-justify"]
Appearance: Decked with golden tips, well rolled and roasted with perfect bloom.
Fragrance: Dry leaves have sweet muscatel fragrance.
Liquor:
Appearance: Clear liquor, shades of orange like that of the sun set.
Fragrance: Sweet muscatel fragrance.
Flavour: A high grade tea with muscatel notes, smooth liquor, pleasantly astringent with complex tastes. A perfect example of premium muscatel teas from Darjeeling.
No. of Infusions suggested: 2
[tab name='Garden' icon="fa-pagelines"]
Singbulli is located in the slopes of Mirik in Darjeeling district at an altitude of 4100ft. This tea garden is popular for its teas with mesmering fragrance and flavours. A garden which specializes in first flush and second flush teas. A top graded tea garden which specialises in specialty teas.
Certifications:
[tab name='Brewing' icon="fa-coffee"]
| | | | |
| --- | --- | --- | --- |
| | | | |
| 200ml filtered water | 90°C to 95°C | 2g to 2.5 g | 3 to 5 minutes |
[tab name="Shipping" icon="fa-gift"]
Order processing time 24-48 hours.

Free shipping for order total above USD110

Orders are shippeed either by DHL, Fedex, UPS or Postal service.
[endtab]
Save this product for later