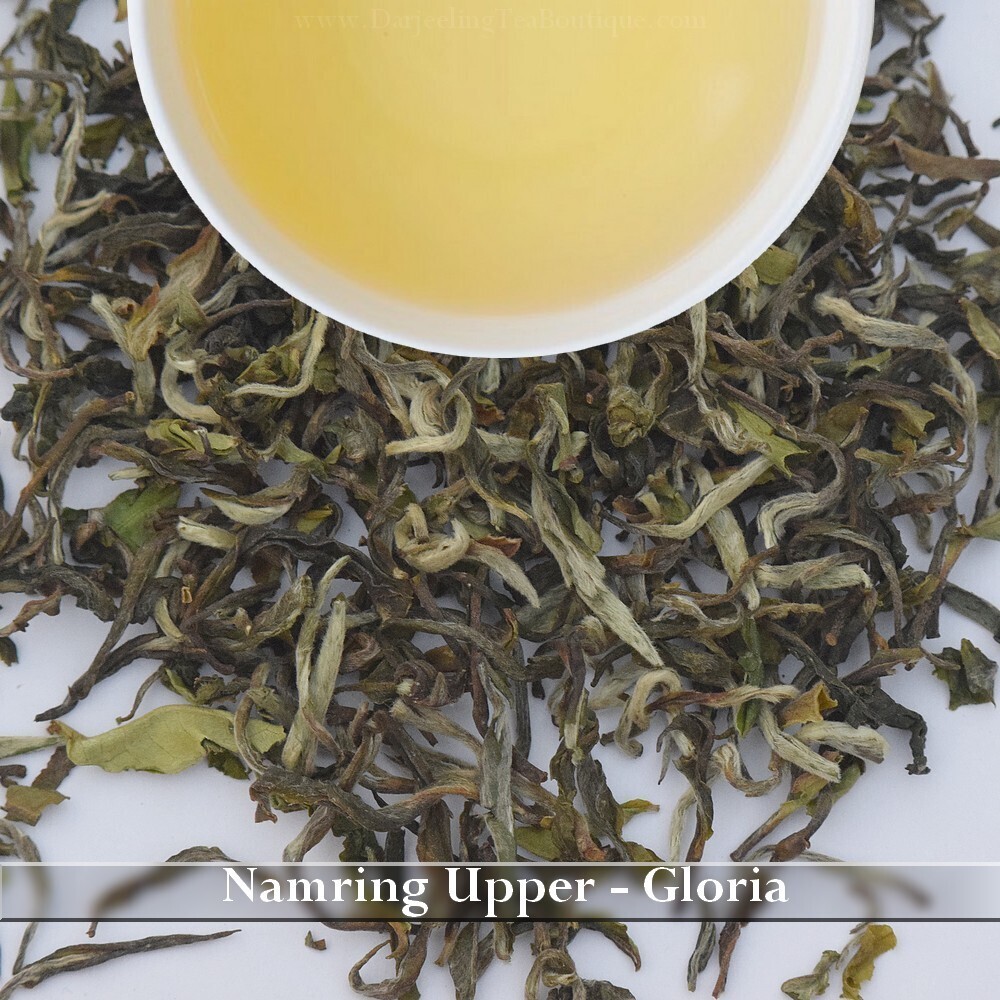 NAMRING UPPER - GLORIA
FFNR22
Product Details
[tab name='Details' icon="info"]
SKU: FFNR22
Origin: Darjeeling, India
Type: Black Tea
Cultivar: 100% AV2
Grade: FTGFOP1 Special Clonal (GLORIA)
Organic: Tending towards organic cultivation
Garden: Namring
Flush: First Flush
Year: 2022
Weight: 50g (1.76 ounce) [20 to 25 cups]
Manufactured: Early March 2022
Invoice no.: EX2
[tab name='Description' icon="fa-align-justify"]
Dry Tea Leaf:
Appearance: The tea leaves are a mixture of finely plucked bud and two leaf structure. The delicate velvety silver tip adds grandeur to the overall look and feel of the tea leaf structure.
Fragrance: Dry tea leaves of this tea has complex blend of floral aroma of himalayan orchids and other wild flowers along with sutbtle esoteric notes of vanilla.
Liquor:
Appearance: Brighter shades of light lemon.
Fragrance: Mellow notes along with fragrance of tropical orchids and other wild flowers is noted in the liquor and the floral fragrance overwhelms and gets prominent as the liquor cools.
Flavour: This tea is crafted to tease and pamper. A perfect cup to delight the tea connoisseur who apreciates high grade Darjeeling clonal teas of the spring season. A combination of subtle sweetness mild honeysuckle, mellow and feel good astringency, and instant floral notes engulfs and tickles the mouthfeel gradually right after the sip. The tea has sweetness of citrus, mid to high notes of fragrant himalayan orchids and other wild floral notes as it cools. Complex tastes of mild and pleasurable astringency and sweet aftertaste similar to that of juicy tropical fruits like ripe juicy pink guava and ripe himalayan passion fruit caresses the senses and lingers after the sip.
No. of Infusions suggested: 2-3
[tab name='Garden' icon="fa-pagelines"]
Namring is one of the largest tea estate of Darjeeling and is split into upper and lower division. Located an altitide above 1000meters this tea garden is famed for producing the best of clonal as well as chinary cultivar teas.
[tab name='Brewing' icon="fa-coffee"]
| | | | |
| --- | --- | --- | --- |
| | | | |
| 200ml filtered water | 85°C to 95°C | 2g to 2.5 g | 5 to 6 minutes |
[tab name="Shipping" icon="fa-gift"]
Order processing time 24-48 hours.

Free shipping applicable. Please check shipping terms and conditions

Orders are shipped either by DHL, Fedex, UPS, USPS, DPD, One World Services, or Postal service.
[endtab]
Save this product for later