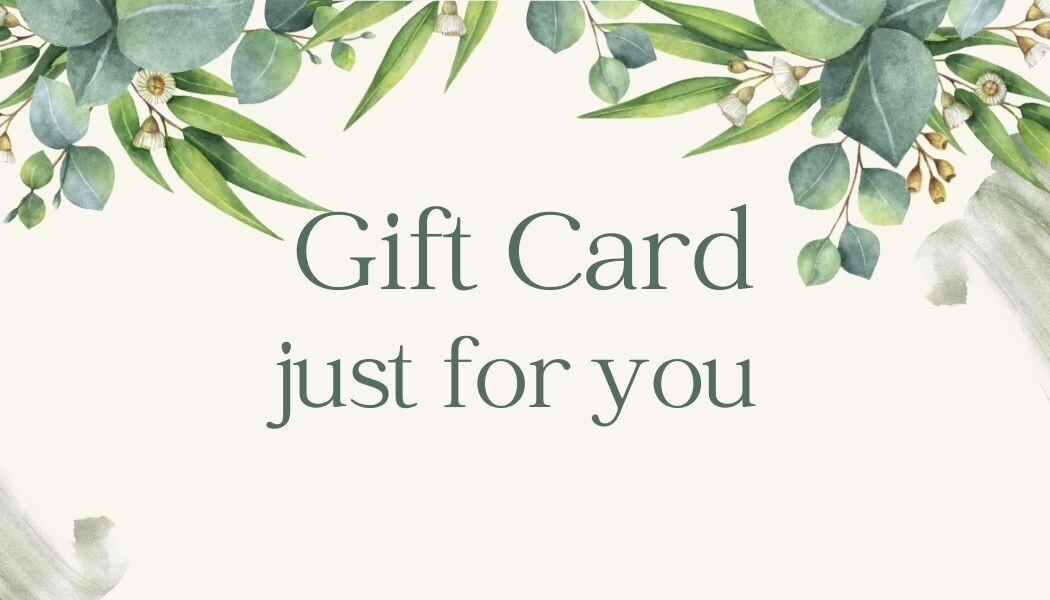 Gift Card
SKU GIFT-CARD
Product Details
This is a digital gift card which can be used as a gift for your near and dear ones or it can be used by self later.
How it works
After purchase, you will get an email with a unique gift card code and instructions on how to use it. The email subject is "Your gift card is ready". It's automatically sent to your email address as soon as the order gets "Paid" status.
Then you can forward the email or send the gift card link via sms or any messenger. You can get a link by clicking the "View Gift Card" button in the email. The page at such link contains all the needed info: a link to the store where the card can be applied, current gift card balance, and instructions on how to use it.
The card recipient can use the gift card to pay for any products in your store. To redeem it, they should enter the card code from the email to the field at checkout. This field automatically appears in your store after you set up a gift card.
A gift card can be used in multiple orders until it's fully redeemed. The user can see the remaining balance if they click the "View Gift Card" button in the email or after they apply a gift card at checkout.
If the order total is more than the gift card amount, the user should pay the remaining amount using other payment methods in the store.
Important notes
Customers can't apply more than one gift card per order.
Discount coupons can't be used for a gift card purchase. If a customer applies a coupon code to an order, the discount applies to all the products in the order except the gift card.
A gift card can't be used to buy another gift card.
Gift cards are tax free.
Gift cards cannot be uploaded to Facebook or Instagram due to Facebook's Terms of Use.
Save this product for later