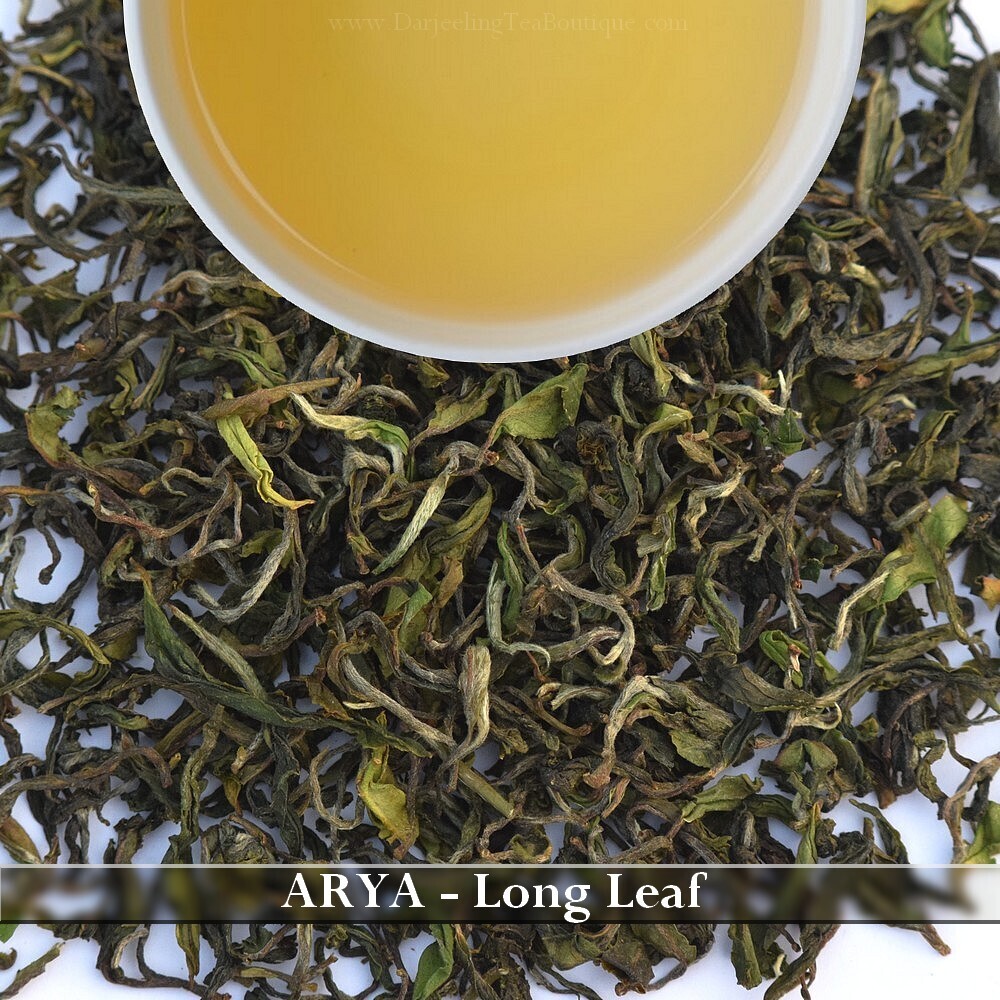 ARYA - Spring Long Leaf
FFAY22
Product Details
[tab name='Details' icon="info"]
SKU: FFAY22
Origin: Darjeeling, India
Type: Black Tea
Cultivar: 100% Chinary
Grade: Spring China - [ SFTGFOP1 (Long Leaf) ]
Organic: 100% Organic | IMO JAS
Garden: Arya
Flush: First Flush
Year: 2022
Weight: 50g (1.76 ounce) [20 to 25 cups]
Manufactured: 20th March 2022
Invoice no.: EX9
[tab name='Description' icon="fa-align-justify"]
Dry Tea Leaf:
Appearance: The organic tea leaves of this first flush pickings are semi fermented and subtly lends characteristics of premium oolong teas. The leaves of this chinary tea is finely plucked which consists of both dark and light green shade. Presence of silver tips of the buds accentuates the look of the tea. The made tea is of optimal quality and consists of the two leaf and a bud, the best in terms of picking practices by this organic tea garden.
Fragrance: Dry tea leaves of this tea is a bouquet of floral aroma. Its a typical fragrance which tea lovers of premium Darjeeling first flush tea would relate to.
Liquor:
Appearance: Brighter shades of light lemon.
Fragrance: Mellow and fragrance of tropical flora is noted in the liquor.
Flavour: The tea pampers the senses with a combination of subtle sweetness of apple, grapes and mild honeysuckle, mellow and feel good astringency which seems to engulf and tickle the mouthfeel gradually right after the sip. Tastes sweet and mellow when cold. Complex tastes of mild astringency and sweet aftertaste similar to that of juicy tropical fruits like pears and apricots caresses the senses and lingers for hours after the sip. A mark of an excellent tea made with finesse and expertise.
No. of Infusions suggested: 2-3
[tab name='Garden' icon="fa-pagelines"]
Arya is a tea estate which is renowned for both its clonal as well as chinary cultivar teas. Some of the widely popular teas are Diamond, Pearl and Ruby. An organic tea garden, located just a few kilometers below the Darjeeling town at an elevation of 1800 meters and has been very consistent in producing the distinct characteristics which is Darjeeling.
Certifications:
[tab name='Brewing' icon="fa-coffee"]
| | | | |
| --- | --- | --- | --- |
| | | | |
| 200ml filtered water | 85°C to 95°C | 2g to 2.5 g | 4 to 5 minutes |
[tab name="Shipping" icon="fa-gift"]
Order processing time 24-48 hours.

Free shipping applicable. Please check shipping terms and conditions

Orders are shipped either by DHL, Fedex, UPS, USPS, DPD, One World Services, or Postal service.
[endtab]
Save this product for later