A selection of sample packs of Darjeeling teas from Darjeeling Tea Boutique. These packs may also be used as trial packs before your bulk purchase, a few precious cups of delicious experience of the world famous Darjeeling. The pack contains tea sealed in heat sealed triple layered pouches for your consumption.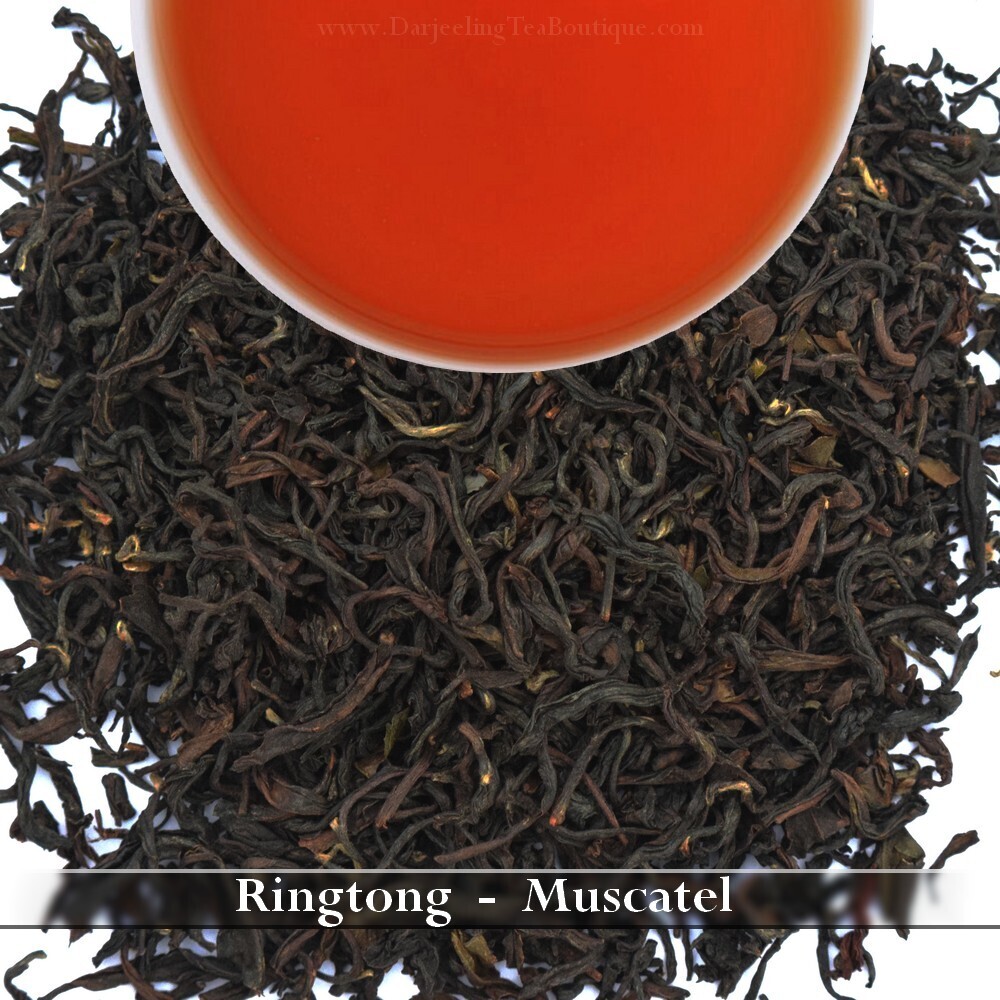 RINGTONG - MUSCATEL
SFRT22
Product Details
[tab name='Details' icon="info"]
SKU: SFRT22
Origin: Darjeeling, India
Type: Black Tea
Cultivar: 100% Pure Chinary
Grade: SFTGFOP1
Organic: Under conversion
Garden: Ringtong
Flush: Second Flush
Year: 2022
Weight: 100g (3.52 ounce) [40 to 50 cups]
Manufactured: May 2022
[tab name='Description' icon="fa-align-justify"]
Dry Tea Leaf:
Appearance: The leaves of this chinary tea is finely plucked consisting of dark brownish leaves with golden tinge from the golden tips. The leaves have perfect bloom which is characterisitic of a well made summer tea. The tea is of optimal quality and consists of the two leaf and a bud, the best in terms of picking practices and standards maintained by this tea garden.
Fragrance: Dry tea leaves is a mixture of musk, spicy notes and floral aroma.
Liquor:
Appearance: Sparkling clear liquor with bright shades sunset.
Fragrance: Fragrance of tropical flora and musk is noted in the cup.
Flavour: The tea pampers the senses with a combination of smooth taste with muscatel notes which tempts the mouthfeel gradually. The sweetness of muscatel flavours are also felt after the sip. A tea with enticing thick liquor woven with sweet muscatel and feel good astringency as an aftertaste, is a perfect example of what a classic second flush Darjeeling tea should taste like.
No. of Infusions suggested: 2
[tab name='Garden' icon="fa-pagelines"]
Ringtong is a tea estate which is located in Suhiapokhari, Jorbunglow division in the Darjeeling hills. It's a high elevation tea garden and is known for its fresh and refreshing chinary cultivar teas. Established in 1865, it has been a consistent producer of high grade Darjeeling teas for the past several years.
Certifications:
[tab name='Brewing' icon="fa-coffee"]
| | | | |
| --- | --- | --- | --- |
| | | | |
| 200ml filtered water | 90°C to 95°C | 2g to 2.5 g | 4 to 5 minutes |
[tab name="Shipping" icon="fa-gift"]
Order processing time 24-48 hours.

Free shipping applicable. Please check shipping terms and conditions

Orders are shipped either by DHL, Fedex, UPS, USPS, DPD, One World Services, or Postal service.
[endtab]
Save this product for later